Best Weight Loss Multivitamin

Here is the best weight loss multivitamin we found - and we tried them all, even the elite brands like Garden of Life, New Chapter, Kind, and many more. What makes it so good is that it provides all the essential micro-nutrients needed to support this diet and bump up actual fat loss to its highest, healthiest levels. Go directly to the Calton Nutrition site to learn about the creators, Mira and Jayson Calton, Nutritionists to celebrities.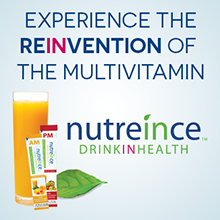 Our favorite flavors?  It's a tie for our top two favorites-  We like 'Nutrience Original'  because it tastes like refreshing morning orange juice (simply mix with icy cold water), and we like the "Chocolate"  because it tastes like a warm, guilt free, hot chocolaty drink for relaxing later in the day (mix with hot water, or add to any spicy herbal hot tea for extra flavor, or coffee for a mocha latte version). 
EASY TO USE WHILE TRAVELING - We also love  these handy 2 carb, 10 calorie single serving packets because they help make staying on our diet while traveling a breeze ... for a delicious, healthful, anywhere pick-me-up, or tie-me-over, just add water and stir. Great for airline travel when everyone around you is sipping their complimentary sugary drinks, just add half a packet to your ice water.
This video, with Nutrience inventors and nutritionists Mira and Jayson, talk about all the ways these multivitamins can be enjoyed (remember to stay with the weight-loss-minded suggestions).
Us? This Weight Loss Multivitamin drink was so good, and so satisfying, it was both our Mid-AM and Mid-PM Snack!

We loved this delicious drink (which is lightly sweetened with the good-for-you herb Stevia) so much, we have stayed on it to this very day, long after our hCG diet was over.  It has definitely helped us maintain our weight loss, but more than that, it supports high level health. It is simply the best weight loss vitamin/mineral product on the market.
Calton's believe that our poor health and growing waistlines can be traced back to the hidden crisis of a micronutrient deficiency. More than 90 percent of all Americans are deficient in at least one of these health-promoting vitamins and minerals and don't even know it. Here are all the micronutrients--vitamins and minerals  -- that are essential for optimum health.
THERE ARE 2 BIG REASONS THAT YOUR HEALTH DEPENDS ON
TAKING A COMPLETE, HIGH QUALITY MULTIVITAMIN THAT WORKS
Reason Number One: Your body is not receiving and absorbing the essential micronutrients, (or vitamins and minerals) that it needs to run the thousands of essential metabolic functions it must perform daily to maintain basic health. This is due to a variety of farming and food processing factors that are literally stripping our modern food supply of most of its essential vitamins and minerals. For example, according to the USDA, an apple today contains 96% less iron, 48% less calcium, and 82% less magnesium that an apple 80 years ago, and the statistics are equally shocking for modern meats and vegetables.(1)
Reason Number Two: Your body is constantly being bombarded with more micronutrient depleting factors than it has ever had to deal with in human history. Did you know that stress alone depletes all of the following micronutrients: A, B1, B2, B3, B5, B6, B7, B9, B12, choline, C, D, E, calcium, chromium, copper, iodine, iron, magnesium, potassium, selenium, zinc, omega-3, and carnitine? Then you have to take into account the over-consumption of micronutrient depletors such as sugar, alcohol, processed foods, wheat, soy and medications. Finally, exercise, pollution, and environmental toxins reduce your level of micronutrients leaving you in a state of serious micronutrient deficiency.
  Nutrience is a real one-two punch!
Unfortunately, in our modern world we can't just eat a well-balanced diet and get all the nutrition we need. First, our modern foods are no longer supplying us with the amount of vitamins and minerals that they did for our ancient ancestors or even our grandparents. And second, our modern lifestyles are demanding more of these scarce, yet essential micronutrients than ever before.
Did you know that according to the USDA, more than 92% of Americans are deficient in the essential micronutrients needed to maintain basic health.(13) Shockingly, this affects nearly twice as many people as heart disease, cancer, osteoporosis, and diabetes combined! This makes micronutrient deficiency the most widespread and dangerous health condition of the 21st century. The most widespread, because it effects nearly all of us, and the most dangerous, because modern medical science now knows that when you become deficient in your essential micronutrients you open the door to nearly all of the health conditions and lifestyle diseases currently affecting billions of people worldwide.
Want to learn more?  Request the Calton's terrific Bonus Fat Loss Gifts -
which includes a Nutience Multivitmain Discount Coupon.
Want to try a sample first?  Look for the Nutrience Mulitvitamin sample pack (pictured here) on the Nutrience order page, or the 'Bonus Fat Loss Gifts and Discount Coupon' page (above), and try it for yourself - BASICALLY A FREE TRIAL since shipping is free and ordering this 8 sample pack today generates a discount coupon towards your next box of multivitamins. You can even use your discount - which is automatically credited to your customer account -- to order more multivitamins minutes after ordering your sample. And you get to experiment with all the flavors.
Click the image to "experience the reinvention of the multivitamin'...